Today is world read aloud day.
As a mom, nanny and caregiver, one of my favorite activities is reading aloud. All it requires from me is a comfy chair, a book, and a bit of my time. It is one of the easiest things to do.
But I know some people are not confident in their read out loud skills. I know a young mom who needed ideas on how to bond with her son. My first suggestion, the go to answer, was to sit and read out loud to him. She said that he wouldn't sit still. I explained that a trip to the library where they pick out short easy books together would help with his seeming disinterest. She later confided that she didn't really like reading out loud.
I am not a great reader. I slur and stumble over words when I am tired, and add words to sentences that are not actually on the page. I mispronounce words. I lisp my th's and spit my sh's. You know those books that some kids want to read over and over so much everyone in the house has them memorized? I am not that parent. Repetition does not actually mean memorization for me. No matter how many times I have read Goodnight Moon - and it's in the hundreds, I still can and do mess it up. All this is very frustrating to me, because I know I should do better. But, the reading out loud is not about me.
I don't read out loud because it is good for ME.
I read out loud because it is good for the little person in my lap, or it is good for the person next to me. I read to children of all ages, but I also read to the elderly, who are older, and can better judge my lacking skills. The thing is, even those older people, who know I'm slurring, stumbling and mispronouncing my way through the chapter, are blessed by having someone take the time to sit and read with them.
I can not understate the power of sharing a book with someone. It's like sharing a hug. At the very least you are teaching a whole load of things to kids when you read out loud. There are people with masters degrees who can better explain to you all those things, but two of them are obvious.
Children who are read to become readers.
Children who are readers do better in school.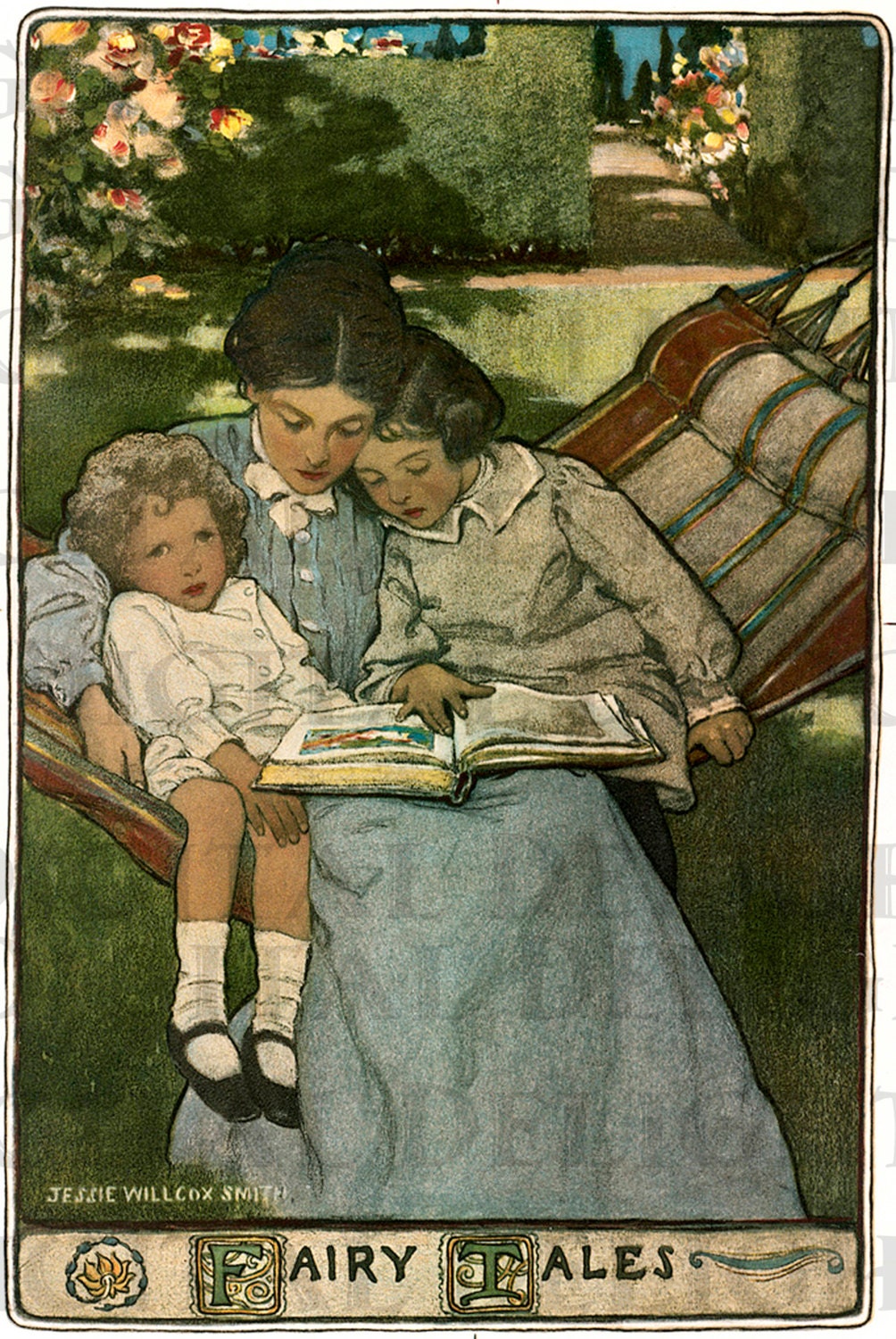 And here I have a confession. As a Nanny, I read to my charges at night. But as a parent, I did not read to my kids at bed time every night. In fact, I missed more than a few nights.
Bed time reading is a fantastic, wonderful ritual. It is a bonding and loving time. It can be an integral step of the nightly going-to-bed. But it can also be hectic and overwhelming and anger inducing. My four kids are pretty much stair step children. The largest gap is two years, and that is in the youngest two. I did not have the fortitude for bedtime reading. Many parents make it work. Sometimes my husband did the reading. But mostly I read to them at nap time, or during the day. We'd go to the library and get a pile of books. A great activity for rainy days. I'd read books at the library to my kids, and then bring them home and read them again. We'd work through our pile of books, (it was always a pile. I love picture books and love picking fun ones for the kids) and then return them for more. I do regret a little that I was never able to make those beautiful touching bedtime movements happen every night. Occasionally they did, but not enough to be an actual routine.
In place of nighttime reading at night the kids had books on tape. They listened to Frog and Toad as two and three year old's. The listened to Nate the Great, Hardy Boys Mysteries, Bible Scriptures, Children's Poetry, the Charge of the Light Brigade, the Song of Hiawatha, Treasure Island, The Giant Jam Sandwich and more. In fact, they still listen to cd's at night. They listen to dramatized stories, and merely narrated stories. And although they kids didn't get that significant bonding love that happens from reading aloud at night, or the important ritual of a nightly book and snuggle, audio books did foster a love of reading in my four children. It improved their vocabulary. Added to their knowledge. Widened their tastes. Instead of only reading age level books, they were treated to books beyond their years.
When I was exhausted at night, I played the CD's. When I had energy and patience during the day, I sat and we read the books. If a child brought me a book to read - I read it. Always. Because, to me, it was like asking for a hug. And how can you say no to a hug?
7 Keys to reading out loud.
1. Read to your babies. Start with something short. There are millions of short books, some which are just a picture and the word name of the picture, some which are poems,songs or actual four page stories. Take five minutes and read something to your child everyday. If it is at night or nap time, that is a great time, but it is more important to just take the time, anytime, of the day and share a book. With babies, I will sit to read for short peirods several times a day.
2. For the child who "won't sit still" read just three pages of a book. Make it fun. Interactive. "Do you see that goofy mouse? Where is the goofy mouse? Is there a mouse on this page too?" Try to read a book as often as you can. Pretty soon the child will not only sit in your lap and listen to a whole book, but will soon start picking out favorites. I have never seen persistence fail to work.
3. Read what the child likes. If your toddler loves cars, get a book with cars. If your preschooler like's princesses get a book with princesses. Money is no object. The library is free. Have no nearby library? There are online options and online library's. You can now check out books on most smart phones.
4. Read what you like. That's right. Pick books that interest you too. You might find a gem your child loves. I am forever pulled to picture books because of the art. It's like hitting a jackpot when a child likes what I like.
5. Don't worry that your are not a perfect reader. There is a reason first and second graders are asked by their teachers to read out loud as homework. Fluency and accuracy improves with practice.
6. Get audio books. My local library has a fantastic selection. They have cd's, some cassette tapes still, personal listening devices, and these nifty hand-held video's called Play-Away-Views. I also found places online; currently I am streaming Jane Eyre from LibriVox.org.
7. Read when you have time and energy. Lunch breaks and snack times are a great time to break out a book and interact with younger children. Nap time, morning wake up, while waiting for older kids to be done with activities, break out your phone, your laptop, your bag of library books and read.